Why Build A Rooftop Deck?
Transform Your Roof

Have a truly unique and transformed rooftop area on your home!

Place To Host & Relax

Have the perfect space to relax or host family and friends.

Increase Resale Value

Increase the value of your home while having your dream outdoor area.
Rooftop Deck Features We Offer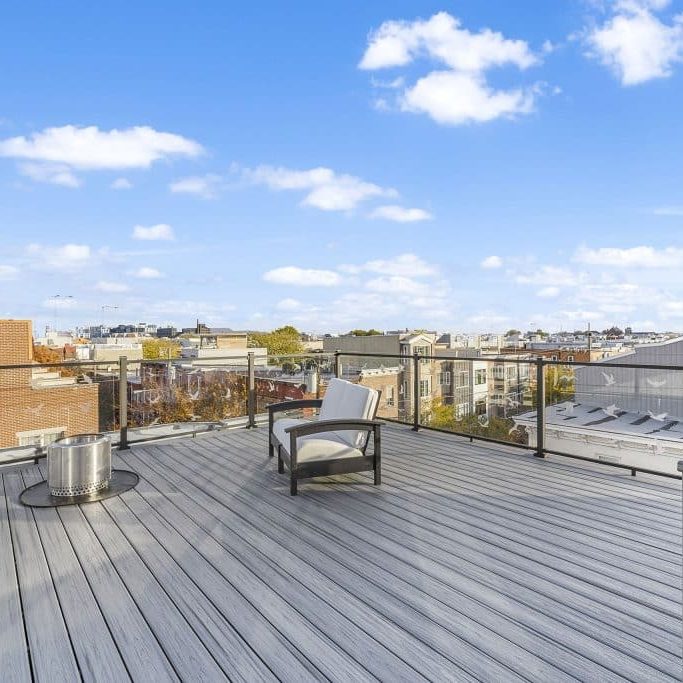 Composite Decking
Enjoy a variety of custom decking styles and colors while enjoying the low-maintenance features of capped composite decking.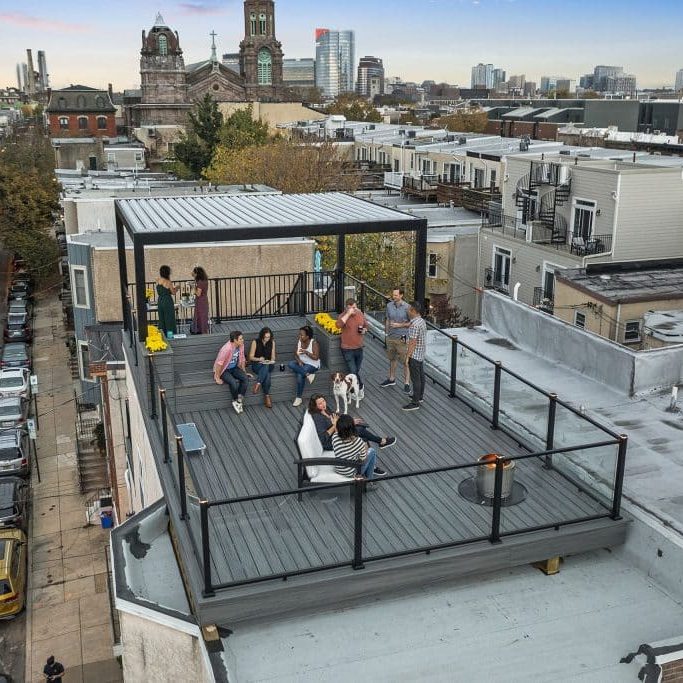 Deck Railing
Have peace of mind knowing your deck is protected with the correct railing that meets all building codes.
Full Engineering & Permitting
Our deck projects are professionally engineered and permitted to work on your roof.
Outdoor Seating
Enjoy a variety of benches, chairs, and other custom outdoor seating arrangements.
Pergolas
Add to your deck's intimacy and style with a pergola with a pergola or other shade solution.
Deck Lighting
Enjoy your deck in the evening with custom outdoor lighting.
We make rooftop decks simple...
1 - Consultation
We discuss your goals, available space, and pricing structure.
2 - Onsite Meeting
We meet and discuss the design and features that you want for your space.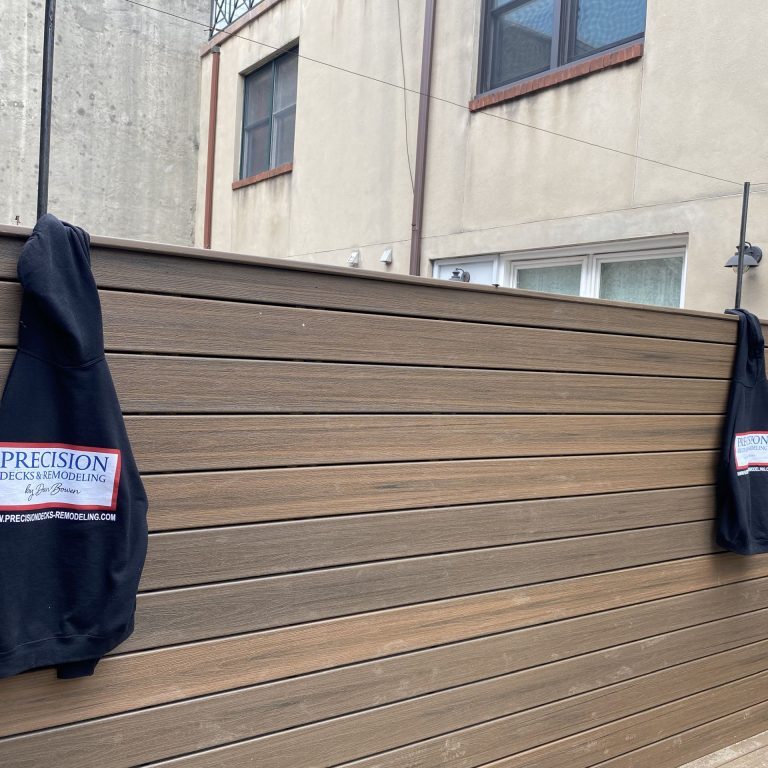 3 - Proposal
We finalize the features, layout, and pricing.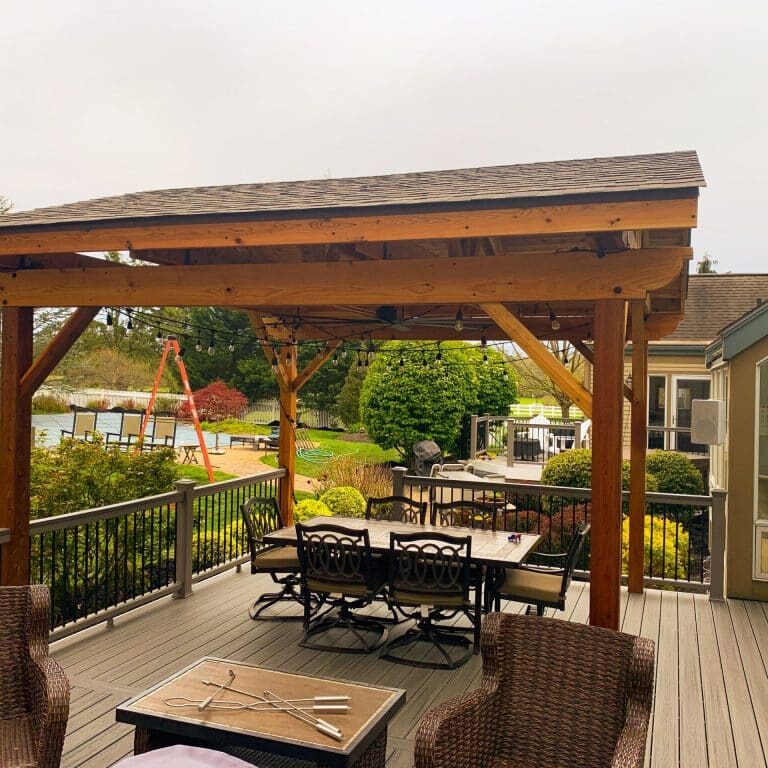 4 - Professional Services
We work alongside our licensed architect and engineer to handle the entire process from design through permitting.
5 - Project Begins!
Our professional install team takes care of the build and ensures the project is built above code and passes all city inspections.
What you can expect when you work with Precision Decks & Remodeling
Turn-Key Projects
From permitting to finish work, our team takes care of all the details.
Trex Platinum Installer
All warranties are passed on to the customer, including exclusive Trex warranties as a TrexPro Platinum Installer.
Professional Experience
We keep you informed with regular communication and the personal experience you deserve.
Fully Certified
From stamped drawings to permit requirements, our team is fully certified to work on any rooftop deck project.
Custom Roof Deck Builder In Philly
Are you ready for your city home to have a custom outdoor space that you can use to relax with your family or entertain your friends in style?
At Precision Decks & Remodeling, we build roof decks throughout Philadelphia that transform your home's roof into a beautiful space to enjoy the outdoors.
We make sure all projects pass all applicable permitting and building codes, including being approved by a licensed engineer.
We also offer the following to help you make your home truly your own:
Contact us today to schedule an estimate, or view our project gallery for more ideas of what is possible for your home!